Online Marketing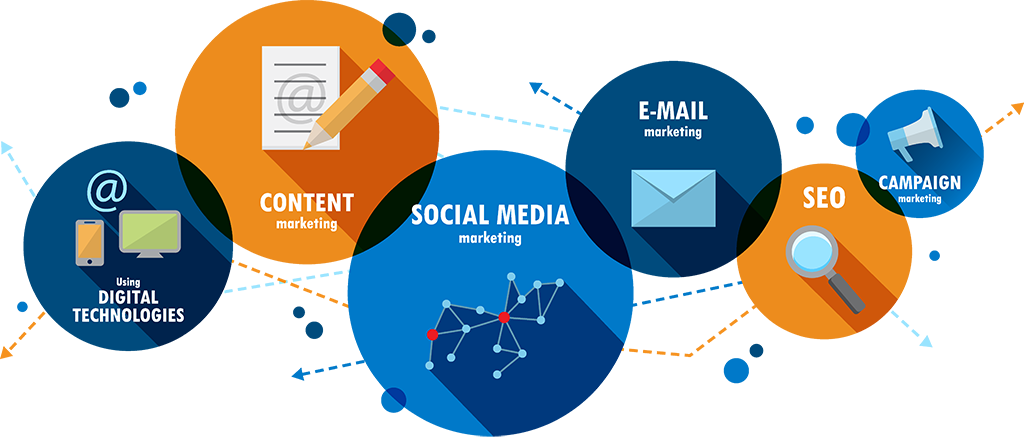 Nowadays, the majority of business is practicing in internet marketing. Because of it is the most economical and best platform for them to reach millions of their target market. It is the process of promoting a brand, products or services over the Internet.
LassoART Designs is a leading fastest growing full service Internet marketing company in Indore, India. We have experts in all sides of internet marketing services and our team has helped numerous clients, from across the world, in taking their business to the next level. In the recent time, we have earned many happy and satisfied clients by providing result oriented and affordable internet marketing services.
With a track record of 100% success, we take pride in our team of experts who holds deep knowledge about everything that falls under Internet marketing:
seo:

Search Engine Optimization is the great way is the best way to Increase your traffic, Rankings and overall visibility in the major search engines (yahoo, Google, Bing). A strong SEO tactic involves on-site optimization, off page back linking and an effective content approach, as well as follows the latest best practices and guidelines. LassoART Designs is an affordable SEO company in Indore, India, which offers complete on page optimization, off page activity, executes SEO campaigns, effective keyword research and provides transparent reporting.
As a SEO Expert, for the better user experience and customer- driven approach we are follow the technique of effective and amplified truly optimizing content. We take pride in our team of experts who holds deep knowledge about everything that falls under Internet marketing. We always employ white hat SEO techniques only which comply with the algorithms of search engine and generate high quality, organic and targeted traffic for the websites. We will prepare focused strategies which can propel the growth of your business effectively.

Approaches:

Search Engine Optimization Management
Organic Search Consulting
SEO Copywriting
Link Building
SEO Audit Services

Pay Per Click:

PPC advertising provides you the top position on SERPs (search engine result pages) and appears on competitor's websites. PPC marketing also learn exactly what your customers are looking for.
At LassoART Designs, our PPC advertising specialists create and setup campaigns, custom landing pages and monitor the campaigns on regular basis.

PPC Advertising Services Available:
Google Adword
Bing Adword
Facebook Ads
Remarketing
Shopping And Management
PPC Audits
Our PPC Management Services Include:
Keyword research and choice
Creating Ads and landing Page
Call And Conversion Tracking
PPC Monitoring And Cost Management
Modification For Campaign improvements
Social Media marketing:
Social media marketing services is the act of spreading your brand across the popular social media platforms, and being active on all them. It is the best platform to increase your sale and awareness of your brand.
At LassoArt Designs , we create build and manage customer's social media accounts and make your brand more popular on different social media platforms like Facebook, Twitter, Google+, Pintrest, LinkedIn YouTube,Twitter, etc.We have a team of experts who holds deep knowledge about everything that falls under Social Media Marketing Services.
Available Social Media Marketing Services:
Facebook Page Management
Twitter Account Management
Linkedin Profile Creation And Management
Social Media Audit
Improve Site Conversion
You Tube Channel Creation And Management
Virtual Marketing
Why Us?
We create social media campaigns to highlight your business goals
Create brand loyalty and buzz for you
Increase likes and followers/li>
Increase traffic and better customer service/li>
Spy on competitors
We use tactic that helps us in understanding the actual need of our clients and based on that we prepare focused strategies which can push the growth of their business effectively. So if you also want to get the better of your competitors and looking for an expert internet marketing services, then get in touch with the team of LassoART Designs today.